Dr. Jacob Yosafat, DDS - General Dentist
Dr. Jacob Yosafat is committed to providing excellence in dentistry using the latest evidence-based techniques. Additionally, Dr. Yosafat believes strongly in patient education to prevent oral health problems before they occur, and makes sure to keep patients fully informed about their current dental health and how our team plans to work along side you to maintain the optimum oral health. Read more about Cincinnati dentist Dr. Jacob Yosafat below.
To make an appointment with our highly-qualified Dr. Yosafat, click here!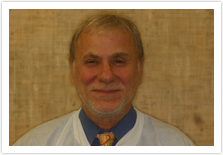 Dr. Yosafat
Dr. Yosafat graduated from the Ohio State University College of Dentistry in 1972 and served two years in the U.S. Armed Forces Dental Service.